Modern Home Ceiling Designs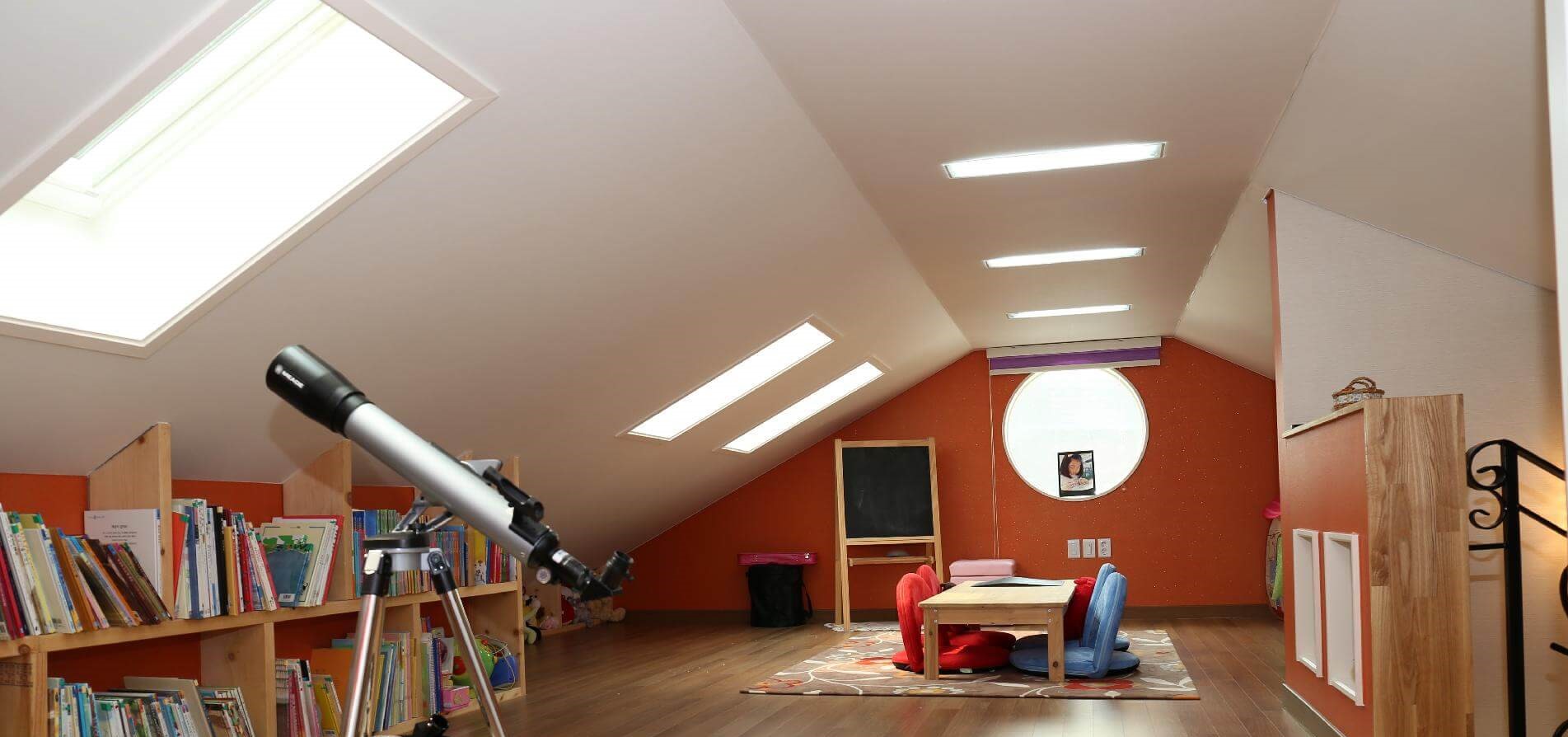 Home ceiling designs have become a crucial and important of every modern home design - your home isn't complete without ceiling designs. Ceiling designs are very important to highlight the rest of the room and emphasize the home decor and show its beauty.
The importance of ceiling design and decorations comes because of its diversity and distinct and varied shapes you could install. There are many designs that you can choose from and you can use shapes and roof windows to make sure you emphasize any part of your home. This article will go through common ceiling designs, their characteristics, and what kind of homes they are suitable for.
The Evolution of Home Ceiling Decors and Designs
If you read any modern home decor magazine, you'll see articles about the evolution of wall designs and decors - every magazine has hundreds of pictures of creative wall designs. But, that's not the only place where decors have really evolved and improved. Ceiling decorations and designs have quietly moved along with them - so much so, you could easily argue that ceiling designs will probably have a bigger effect on your room than the wall decors. They've become a crucial part of every modern home construction!
Suspended Ceilings
If you want to create an elegant ceiling that will impress your visitors and make your home memorable and unique, you definitely need to check out suspended ceilings. You're not limited to your ceiling alone here, you can get really creative by installing all kinds of shapes and designs in your room and putting it in center stage!
If you want to get a taste of the special designs you can create with suspended ceilings, you should pick up a magazine or sift through Google Images and Social Media. You'll see thousands of designs that use suspended ceilings to complement their living rooms, bedrooms, and guest rooms.
Classic Ceiling Designs
Classic ceiling designs are distinguished by luxury, sophistication, and taste. If you have a classic home design and you want a ceiling design that will get the room designs from great to amazing, classic ceiling designs are for you! Classic ceiling designs are characterized by a central decor piece (usually being a source of lighting) that both illuminates the room and acts like decoration.
Skylights
If you really want to make your room unique, you can install roof windows in your ceiling. There are multiple advantages that come with installing skylights in your home:
If you love natural lighting, skylights will give you the maximum amount of natural lighting possible in your living room. You'll be able to bask in the sun however you want.
If you want to observe the stars during nighttime, skylights also make that much easier. This will give your living room not only a natural look but a mysterious and mystic look during nighttime! It is great.
Skylights will allow a lot of sunlight to come in and heat up your room. This means you'll even be less reliant on a heater and save up on money.
These three benefits make skylights a unique and impressive choice that will probably satisfy a lot of homeowners. You're not limited to a skylight, too - if you think a skylight is too basic for you, you can install flat roof domes! They give you the same benefits skylights do, but they come in a different style which might be suitable for certain home designs.